When many people think of zoodles they think of the animal shape noodles in a can. Well there are no zoo animals in these zoodles. This is kind of a made up recipe with the Instant Pot. Many people on several of the Facebook pages have been posting about how amazing zoodles are so I decided to try!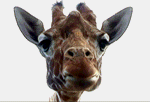 Many people spiralize their own noodles but really, who has time for that!? At Costco I bought already spiralized zucchini and squash noodles.
First, I sautéed them in a frying pan with olive oil and garlic to give flavour. Sautéed for approximately five minutes. This can be done in the Instant Pot on Sauté mode. However, I find it easier to do it in a separate pan and transfer the zoodles.
Next, I put a cup of water in the Instant Pot pot then the steamer basket and poured the zoodles into the steamer basket.
I then steamed the zoodles for two minutes and they were perfect.
While the zoodles were steaming I poured a Four Cheese tomatoe sauce and ground beef I had already cooked from a previous meal into the frying pan to reheat.
Once the zoodles were done. I removed the steamer basket from the pot and poured the zoodles into the meat sauce. I sprinkled cheese on top before eating.
I was amazed but zoodles taste EXACTLY like real noodles. Mac and Cheese is my favourite food in the entire world. I am happy to have found a healthier option that I enjoy just as much and they are keto friendly, just for Julia.  Check out her "Zoodles ARE the New Noodles" post from last week!
Buying the package at Costco is a little more expensive so in the summer I hope to spiral my own garden zucchini and make this recipe. However, because of the convenience and time saving of purchasing from Costco. . . this may never happen ha!