I can't believe I am going to say this but I finally made something in the Instant Pot that would have just been easier to make the old fashioned way.
I made Ravioli Lasagna
Ingredients
One package of Spinach Ricotta Ravioli (or your favourite flavour)
3 Cups of Marinara Sauce
2 Cups of shredded mozzarella cheese
2 Cups of Italian Blend shredded cheese
First, I used pam on the spring form pan. Then put a layer of ravioli on the bottom
Next, I covered the ravioli with marinara sauce.
Then, I covered with the shredded Mozzarella and Italian blend cheese.
I repeated all three steps two more times.
I then put 1 cup of water in the Instant Pot pot with the trivet. Covered the bottom and top of the spring form pan with tinfoil. Used a tinfoil sling to lift in the pan and cooked on high pressure for 20 minutes.
After 20 minutes it was cooked perfectly.
Don't get me wrong it tasted good. It was a pile of cheesy goodness and who doesn't love that!?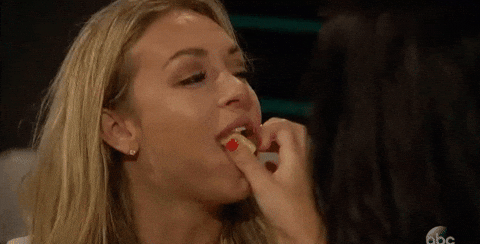 In my Go Bananas post I talked about how much I was enjoying learning through the Instant Pot Facebook pages. I still am enjoying learning through this online medium. However, when cooking this recipe I realized something about learning this way. There are several Instant Pot Facebook pages. Most people in these groups are people just like me…learning. There are thousands of recipes shared daily and the comments on so many posts can be overwhelming at times. Connections made with others are done almost primarily through the comments following the recipe posts.  However, it is just random people sharing all of these recipes that they came across from a random google, Facebook, twitter or Youtube search. When asking questions, you are asking someone who is also experimenting with their Instant Pot, and who may have only tried the recipe once and posted about it. This can be great but can also be awful! I quick searched Quick Ravioli Lasagna in the Instant Pot Community Facebook page. Immediately the page filled with posting about ravioli lasagna. This is great but who has time to read all of the comments attached to every single post. Of course, I read comments in quite a few of the top posts as they are the most recent. Oddly enough all comments for many scrolls down the page are all good and it was good with no mention about it being a time saving recipe. A few members even said it truly is basically no work.  However, I found this way more work and time than if I had cooked it using the stove.
This learning is all part of what how the online community works. It is contributions from many individuals (academic or not) and the only way to truly figure out what is the truth, what works and what is accurate information is to test it out personally (when applicable) or to do more research. This is also important to teach to our students. Understanding and acknowledgment of failure (or poor results) is okay and is a part of life but how are we going to use that learning to grow and change in the future?!